Boy Dolls » Doll gallery
Cloth doll gallery
There are lots of dolls and stuffed toys in my sites.
All dolls are made of cloth.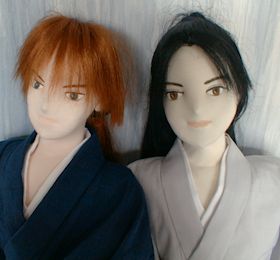 Fantasy & game
Fighters
The Lord of the Rings
From novel
Wild
Fantasy
Historical costume
Boys
Girls
Kimono
All dolls were made by Runo.
Every doll has a name. So to speak, it is a code name.
They were named in the order of the Japanese syllabary (alphabet).
Cloth doll gallery » Leon