Boy Dolls » Doll gallery » Red chirimen Kimono
Red chirimen Kimono
A girl in red chirimen furisode.
Chirimen is traditional cloth in Japan.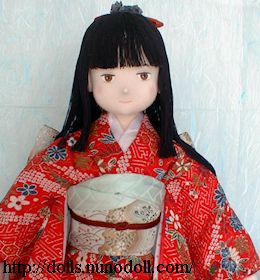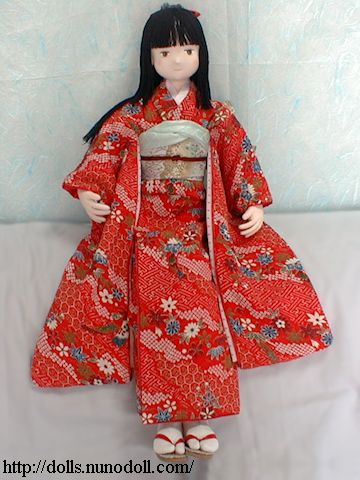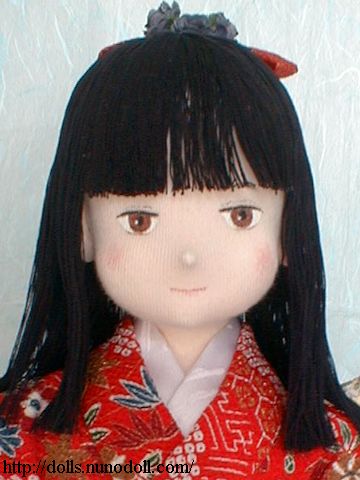 Temi. 61 centimeters.
The hair is black cotton thread.
Furisode kimono (rayon chirimen). Juban (pink dot polyester).
Obi (light green and golden brocade). Obiage (light green silk).
Red chirimen ribbon and flowers on the crown.
Tabi (white velour). Zori is the same cloth as obi.
Obi and zori.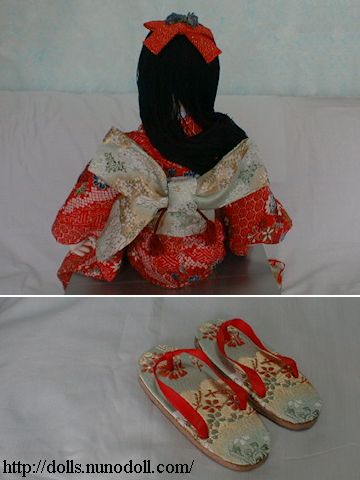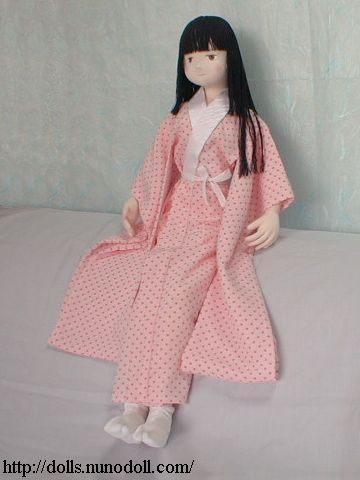 Juban is inner kimono.