Boy Dolls » Nekomimi dolls » Silver cat
Silver cat in Christmas tree costume
This doll has cat face and human shaped body of silver velour skin.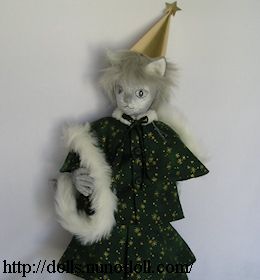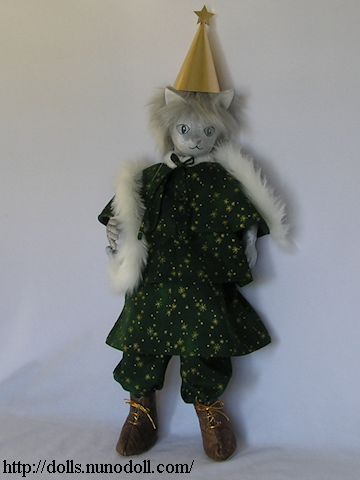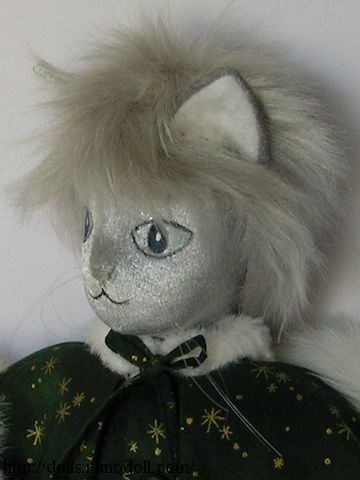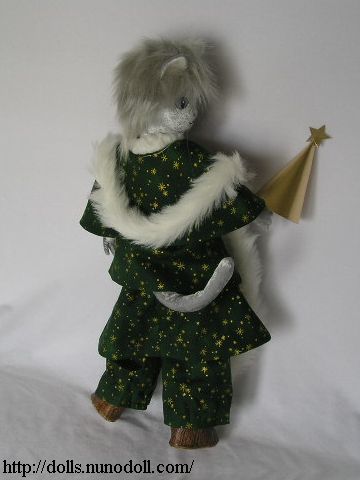 Green cotton cape, jacket, wraparound and pants.
Brown leather boots, white fur stole, paper dunce cap.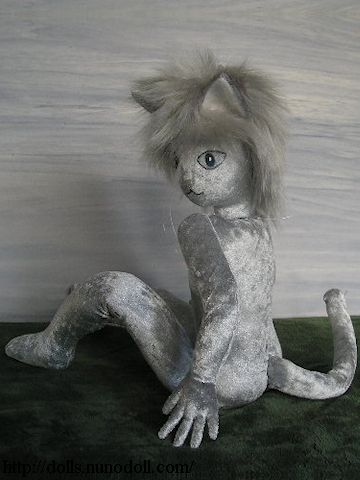 Zoro. 45 centimeters. Light gray hair and dark blue eyes.
The neck can turn a little.
There are wires in the limbs and the tail.