Boy Dolls » Doll gallery » White snake
White snake and boy
Japanese have a tradition that a white snake brings us money.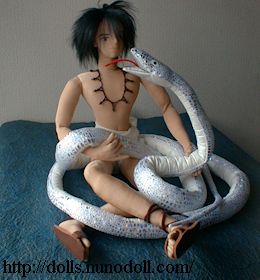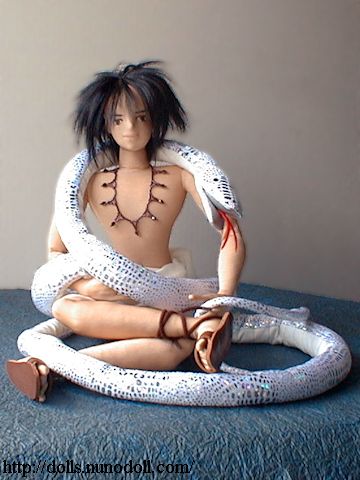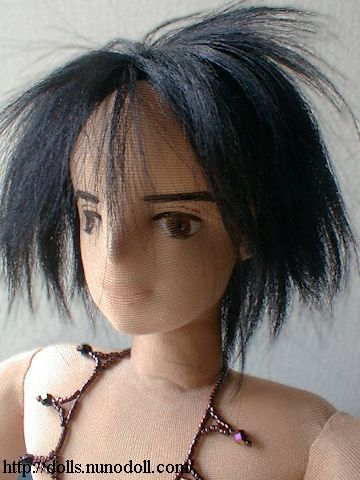 Borzo. 48 centimeters.
Black hair, brown eyes and light brown skin.
Necklace (dark purple beads).
Briefs and waist band (ecru silk), sandals (brown leather).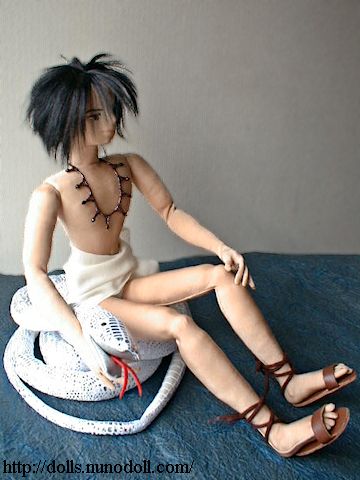 White snake is 210 centimeter length.
Polyester cloth (silver scales on white) and white imitation leather.
Plastic pellets in the body and polyester fiberfill in the head.