Boy Dolls » Doll gallery » Black warrior
True black warrior
This doll has really black skin of two-way stretch cloth.
Black is the most beautiful color.
He is a warrior in a fantasy world.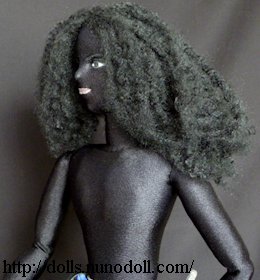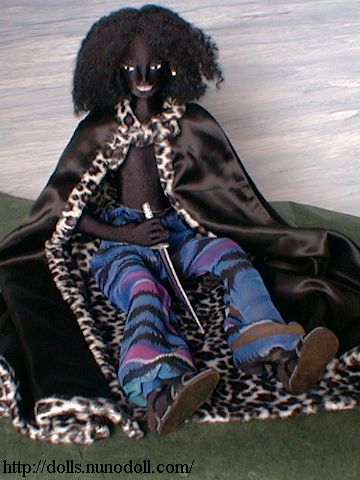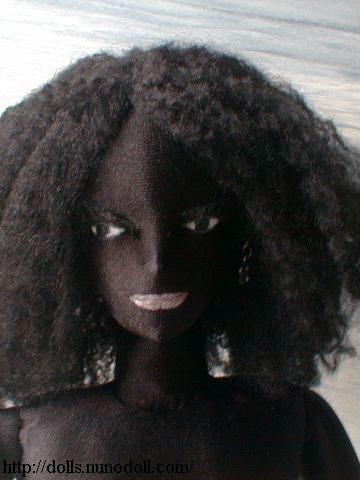 Zaq. 50 centimeters.
Pants (cotton) / Sandals (leather).
Cloak (reversible of black and leopard pattern).
Stud / Dagger of paper, leather scabbard.
This body is the same as Tall boy doll. He cannot stand.
The toes are divided.