Boy Dolls » Doll gallery » Military uniform
Military uniform
I got inspiration from heroine of "Rose of Versailles" which is Japanese comic strip.
I intended the uniform of the imperial guard.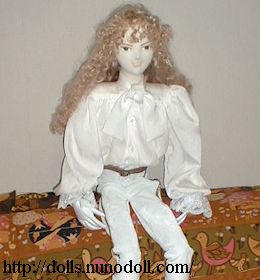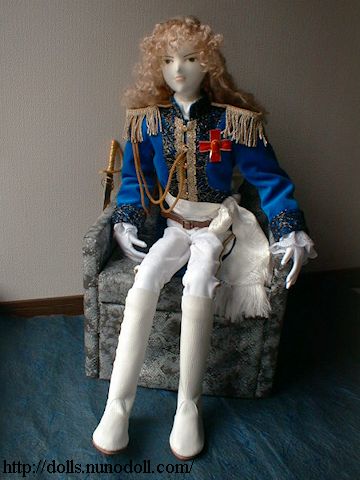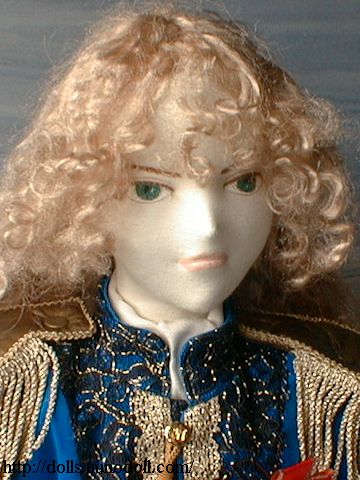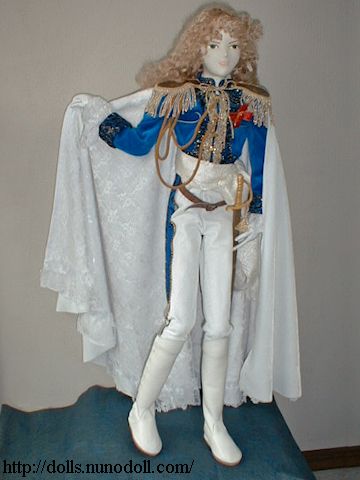 Sylvan. This is a "boy doll" whom I made long ago.
82cm. Blond and green eyes.
Jacket (blue velveteen), pants (white velour), blouson shirt (silk).
White leather boots, white gloves, scarf, cloak (white velour and lace lining).
Rapier (paper) and leather belt.