Boy Dolls » Doll gallery » Swordsman
One-eyed Kenshi
Kenshi or Kengo means swordsman. It's excellent samurai.
This doll was made under the imagination about Yagyu Jubei,
who was one of the strongest kenshi in Japan.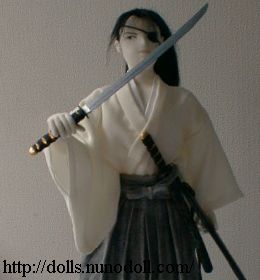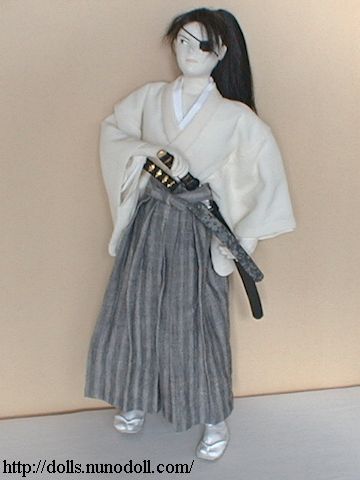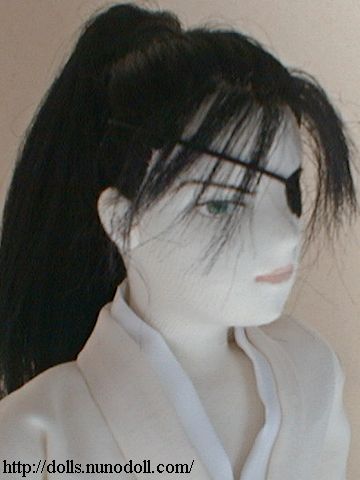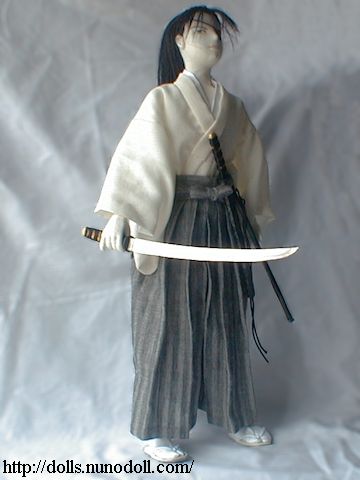 Yoiyami. 48 centimeters.
Kimono (ecru silk) / Underkimono (cotton) / Hakama (gray stripe hemp).
Obi (hidden) / Socks (cotton) / Sandals (leather).
Katana and small katana (made of paper).