Boy Dolls » Doll gallery » Fancy knit
Girl doll in fancy knit
A woolen sweater with openwork like tulip flowers.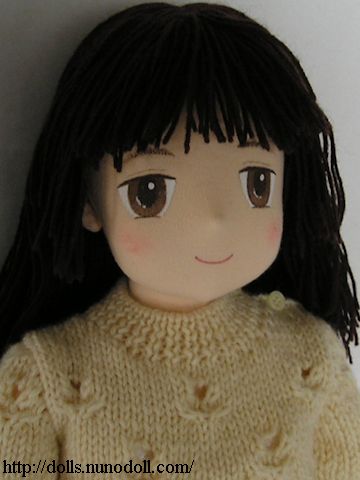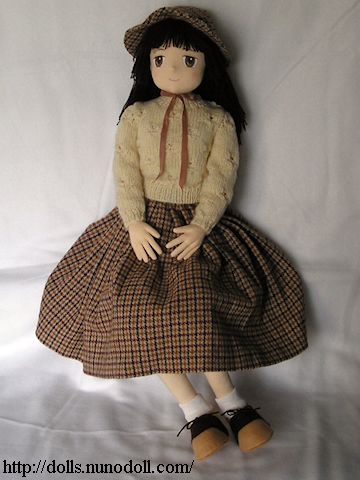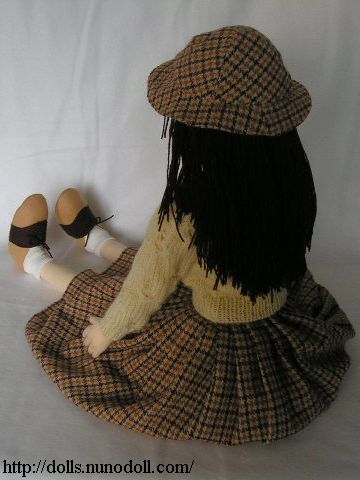 Fui. 79 centimeters in height. Breast 34cm, waist 23cm, hip 33cm.
Dark brown hair and brown eyes.
Ecru knit, woolen skirt and hat.
Felt shoes, socks, cotton slip and pants.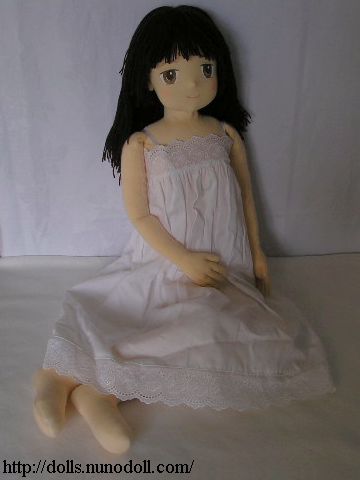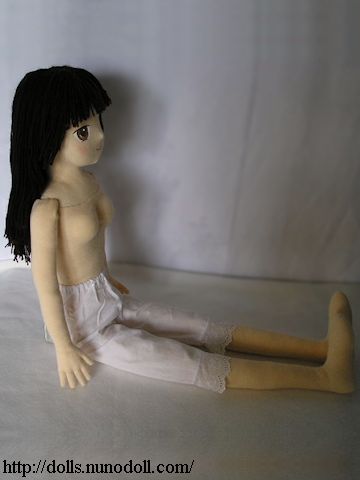 This doll is the same type as basic girl doll.
The bosom is 2 balls of cotton batting.