Boy Dolls » Doll gallery » Snake charmer boy
Snake charmer boy
This snake is made of cloth which has golden dots on a black ground.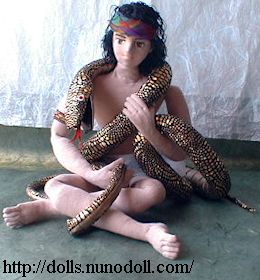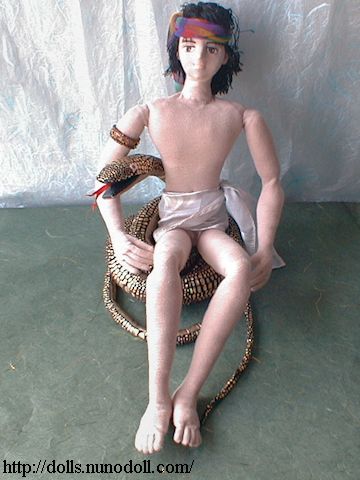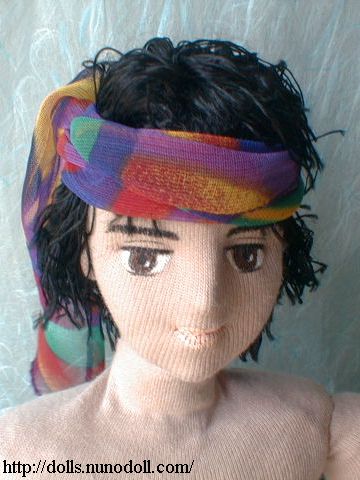 Bihir. 48 centimeters.
Black hair, brown eyes and light brown skin.
Scarf. Armlet (plastic beads).
Briefs and waist cloth (light gray silk).
This body is Tall boy doll type. Seamless on the breast.
There are wires in the toes.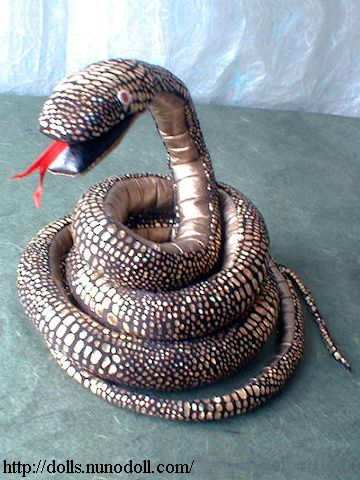 Snake
Snake with golden scales. I didn't name it.
About 2 meters in length.
Polyester fabric and golden imitation leather.
Plastic pellets in the body and polyester fiberfill in the head.