Boy Dolls » Wedding dolls » Changing dress
Changing dress
White dress and another dress for bridal ceremony.

White wedding dress
Pure white sateen dress with organdy lace.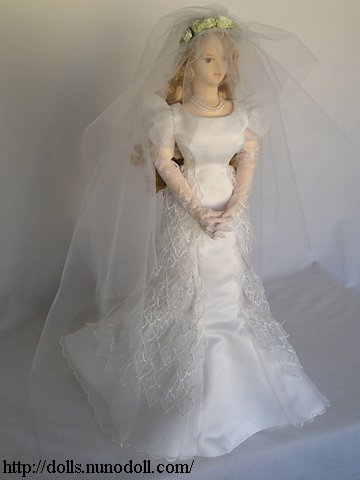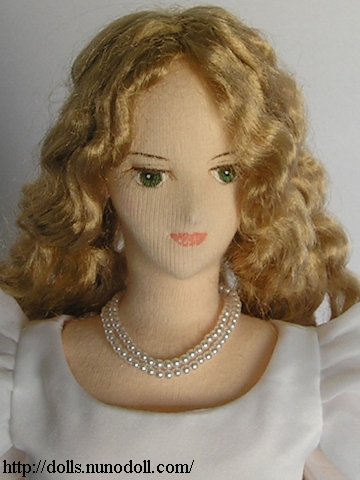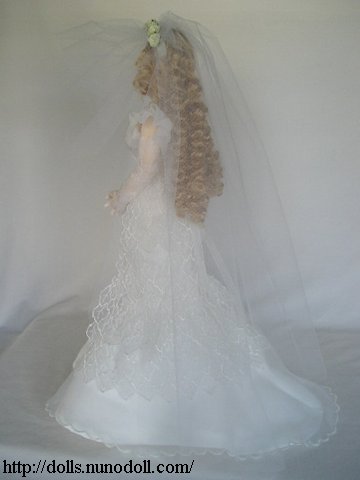 White dress / barrette with flowers and soft tulle / Long gloves of lace.
Necklace of pearl beads / shoes of silver sateen / bra and panties / petticoat.
Dosira. 50cm tall. Breast 22cm, waist 11cm, hip 20cm.
Colored dress
At Japanese wedding party, a bride must be dressed in several gorgeous dresses and kimono one after another.
Long dress of ecru silk with gorgeous lace.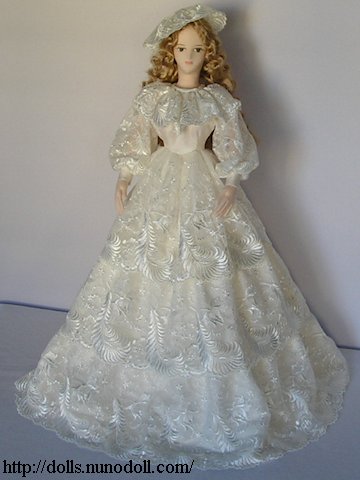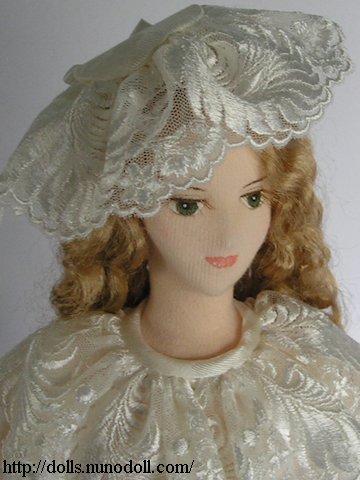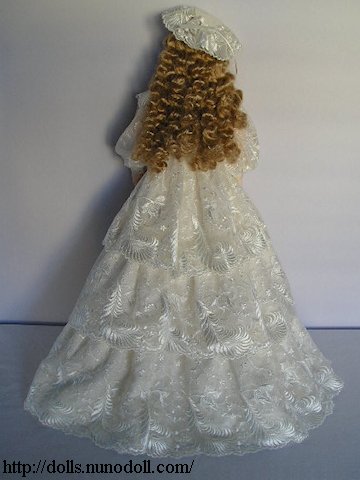 Silk dress and hair ornament / shoes of imitation leather / petticoat.
Petticoat and shoes.