Boy Dolls » Doll gallery » Terry Bogard
Terry Bogard
Super macho man, Terry is a hero of the fighting games.
His special ability is martial art.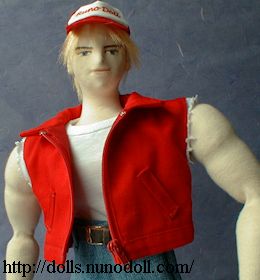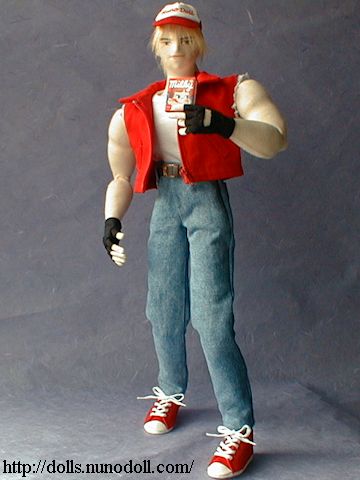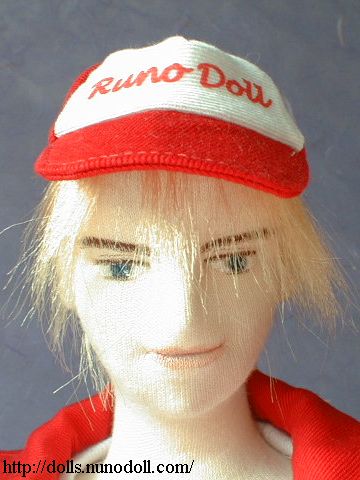 Poko is this doll's name.
White T-shirt, red waistcoat, jeans, cap (all cotton).
Belt, socks, sneakers, gloves, cloth pouch.
Milky is soft candy.
Profile of Poko:
Height and weight --- 19 inches / 6 eggs.
Birthday --- November 27, 2002.
Color of hair and eyes --- Blond & blue.
Favorite food --- Milky.
Favorite time --- Slugging.
Type of girl --- Peko chan.
Anxiety --- Poor hair.
Before tearing off sleeves.