Boy Dolls » Anime dolls » Kouga 2
Kouga with silk hair
Another Kouga doll has pure silk hair and mixed dark brown fur.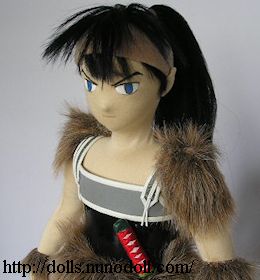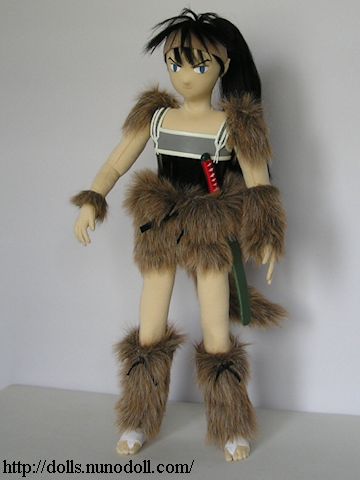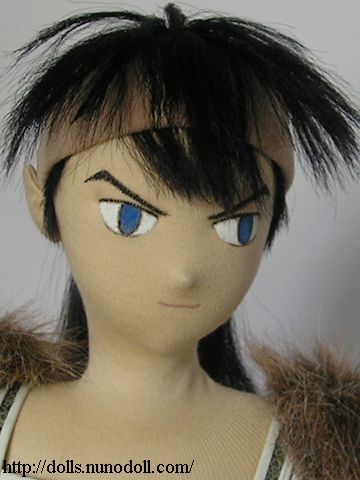 48 centimeters. Black hair and blue eyes.
There are wires in the limbs and the tail.
Leather and fur outfit. This fur is the same as nekomimi girl.
Head band. Paper katana.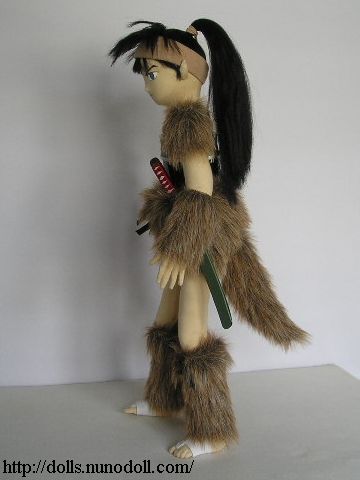 By the way, 1st Kouga has woolen hair and brown fur.