Boy Dolls » Anime dolls » Guibu
Minstrel Guibu
Guibu is a character of 'Arslan Senki (The Heroic Legend of Arslan)' by Yoshiki Tanaka.
He is a frivolous lady-killer, and besides, an excellent fighter.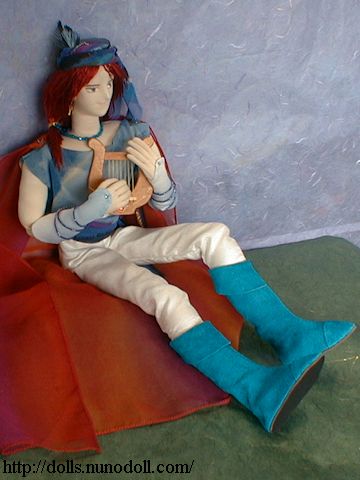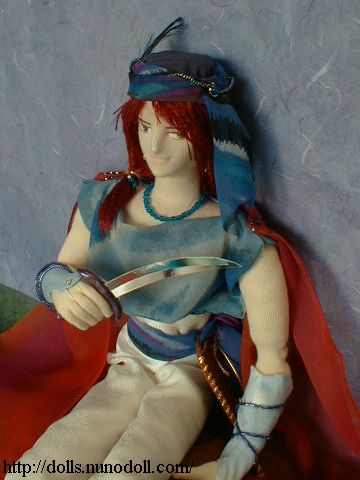 51 centimeters. Burgundy hair and dark blue eyes.
Blue cotton shirt, Ecru silk pants, cap, pigskin boots, red gradation cloak.
Accessories, lower cannons, harp, dagger.
With the priestess Farangis