Boy Dolls » Doll gallery » Chinese dress
Doll in Chinese silk dress
This silk is Oshima Tsumugi, the traditional Japanese pongee.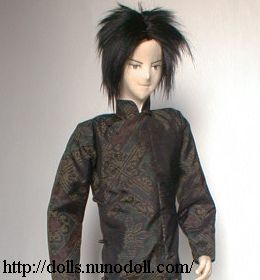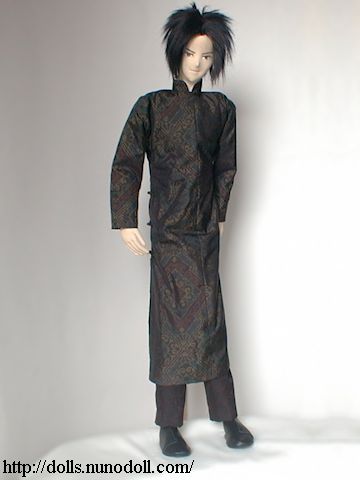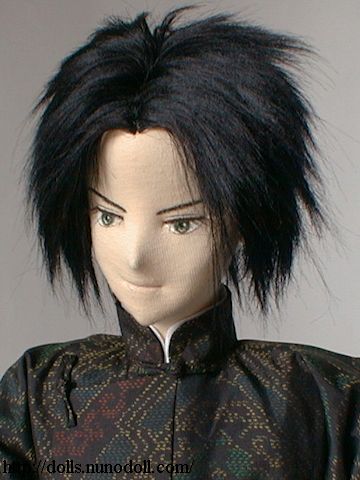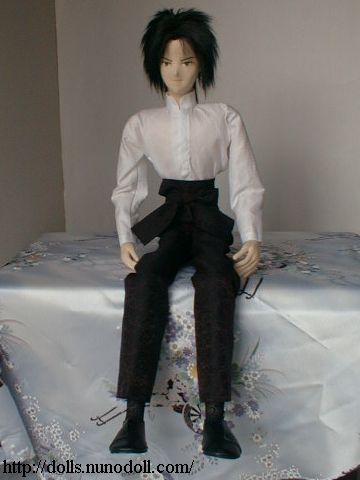 Jaspe. 82 centimeters.
Black rayon hair. Green eyes.
Tall boy doll type body, but no joints at the wrists.
Long jacket (dark greenish Japanese traditional silk).
Chinese black pants and white cotton shirt.
Black socks and leather shoes.
Sateen cloak. Bad taste?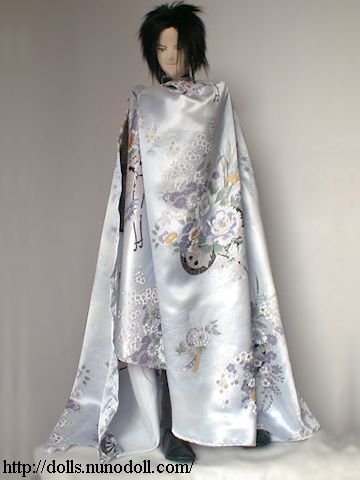 Various Japanese flowers are printed on a light blue ground.