Boy Dolls » Doll gallery » Snake bikini
Doll in snake bikini
Long-haired girl in golden snake bikinis.
From the head to toes are covered with one sheet of cloth (except arms).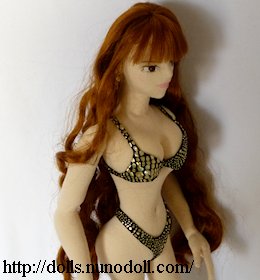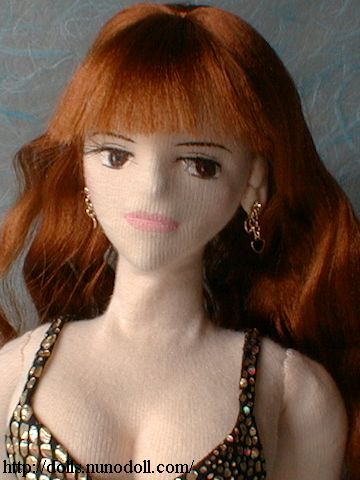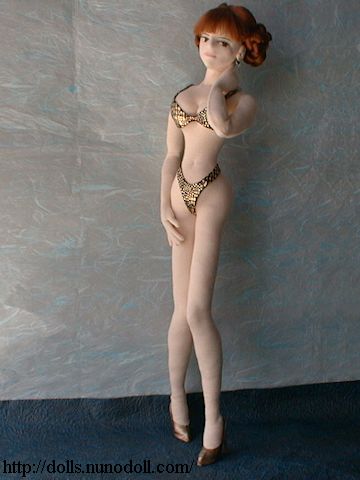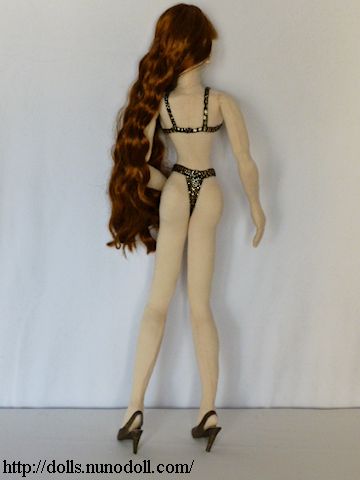 Bumeko.
48 centimeters. Breast 23cm, waist 11cm, hips 21cm
Brown hair and brown eyes.
Brassiere and bikini (polyester 2 way stretch fabric).
High-heeled pumps (golden imitation leather) and earrings.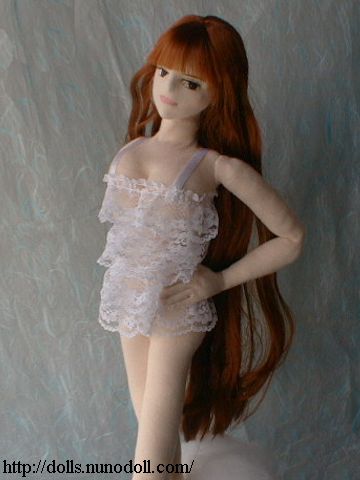 Baby doll and pants of white lace.
Also she is dressed in Santa Claus costume.