Boy Dolls » Doll gallery » Merry
Merry hobbit doll
Merry (Meriadoc Brandybuck) is a hobbit in The Lord of the Rings.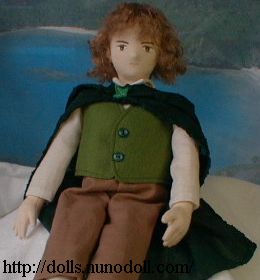 Hodge. 33 centimeter tall.
Ecru gauze shirt, felt waistcoat, brown cotton pants and dark green cloak.
Not hairy feet. He cannot stand.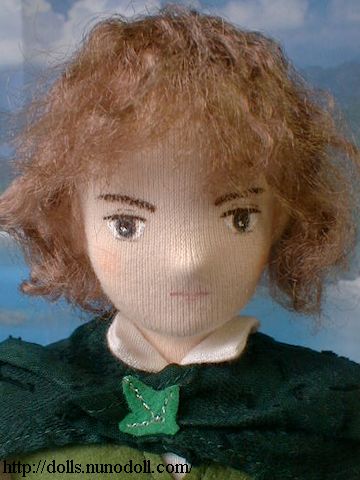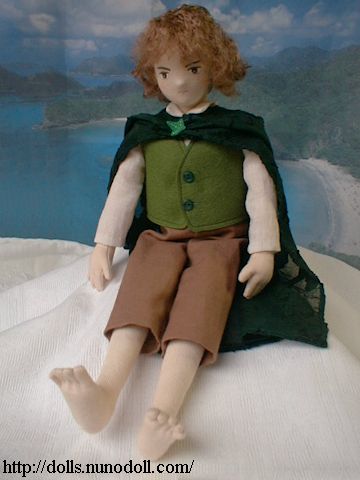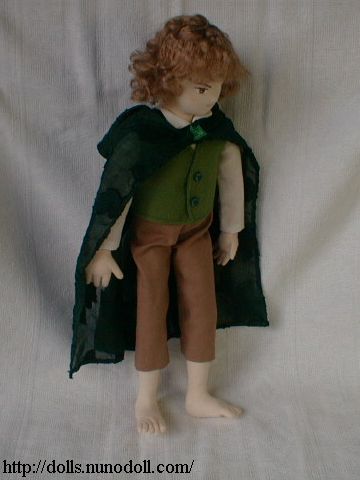 Another Merry
I made this doll when I was a novice in dollmaking.
Everlasting cloth doll.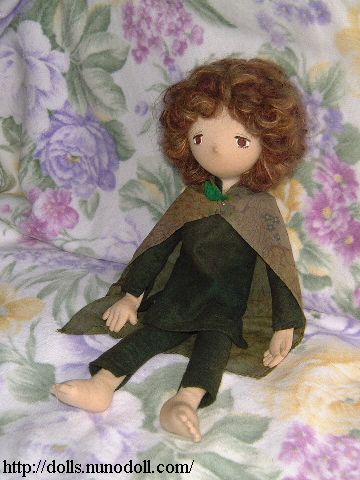 Merry. 33 centimeters.
Cotton flannel dress, green cloak with a felt leaf fibula.