Boy Dolls » Doll gallery » Leon
Leon
"Resident Evil" is called "Biohazard" in my country.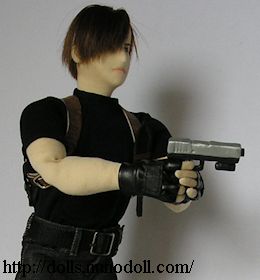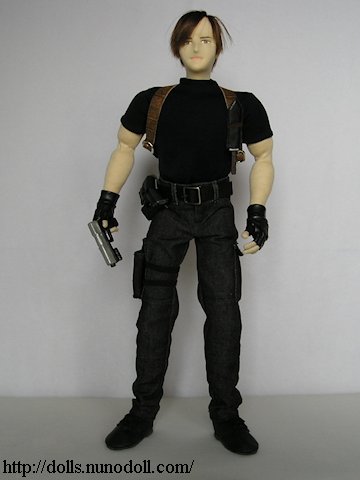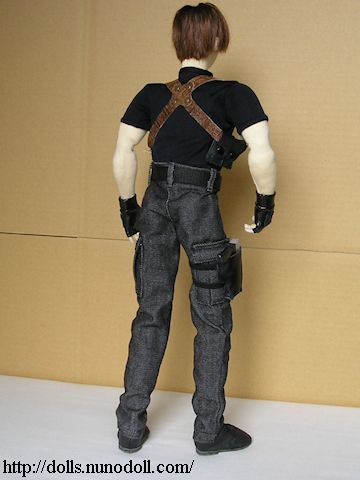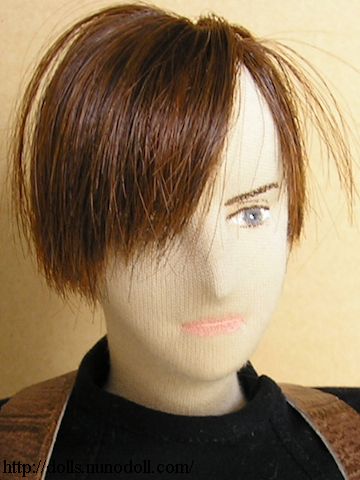 Horon. 49cm. Brown nylon hair, gray eyes.
Black T-shirt, black denim pants. Black shoes of leather.
Brown jacket (imitation sheep). Cloth belt. Gloves of fake leather.
Cross belt, bullet pouches, gun holder (leather). Knife of paper.
The gun is made of clay. It's cheap and coarse.
Clothes and accessories are weak.
He can sit down. The knees don't bend.
Thick and hard jacket.