Boy Dolls » Doll gallery » Flaming hair
Flaming hair
Red hair, red silk dress, red shoes and red underwear.
Extra red nekomimi.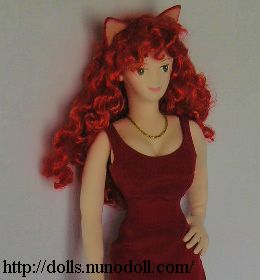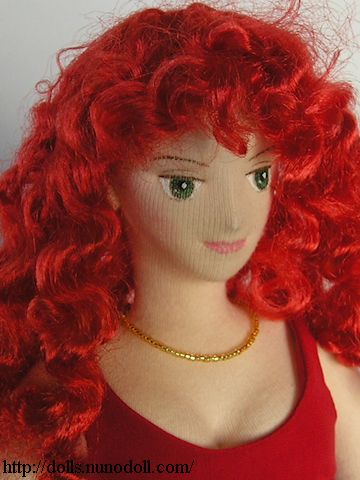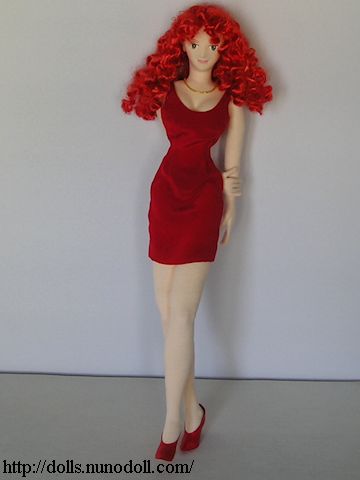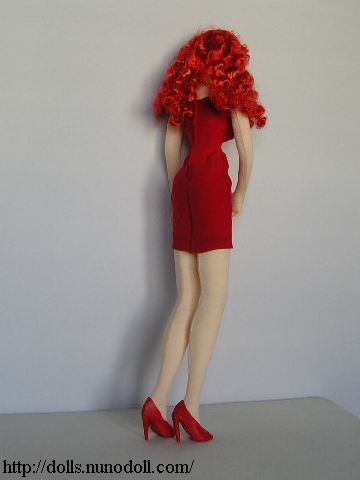 Akari. 51cm (heels included), breast22cm, waist 11cm, hip 21cm.
Dress (silk). High-heeled pumps (leather).
Necklace (beads).
Her body is the same type as corset doll, bride.
The red hair is dyed rayon.
Brassiere and panties are made of stretch lace.