Boy Dolls » Doll gallery » Black dress
Doll in black dress
A black haired doll with flexible limbs in black costume.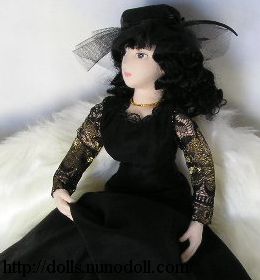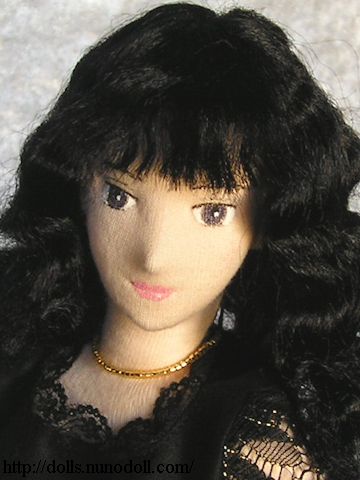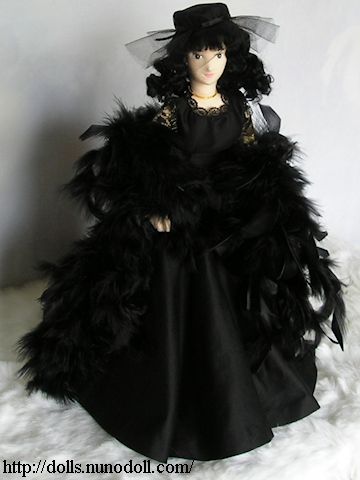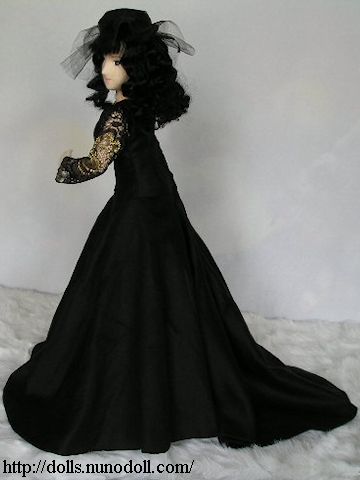 Ruia. 41cm. Breast 20cm, waist 14cm, hip 22cm.
Black hair and dark blue eyes.
She can stand and sit down. The neck turns a little.
Black robe and toque with veil.
Cotton petticoat and panties, enamel pumps with low-heels.
Stole of imitation feather.