Boy Dolls > Doll gallery > Dolls clothes
Dolls' clothes
Making clothes was enjoyable process for me.
Most of these clothes were made for boy dolls of 80 centimeters.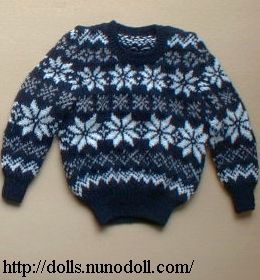 Sweater, knits.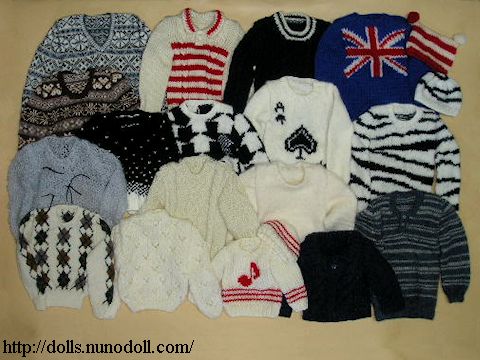 Shirt, T-shirt.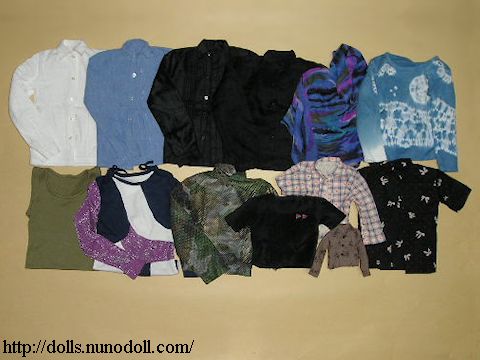 Jacket, parka.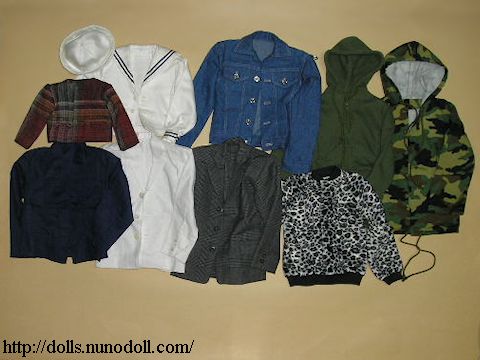 Coat.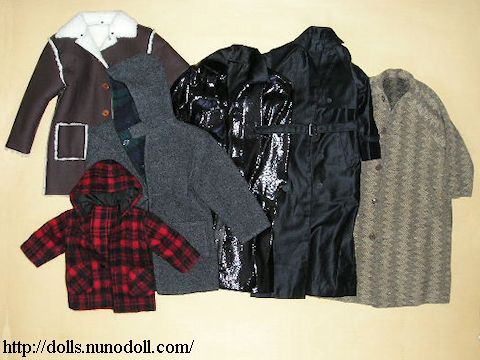 Pants, trousers, jeans.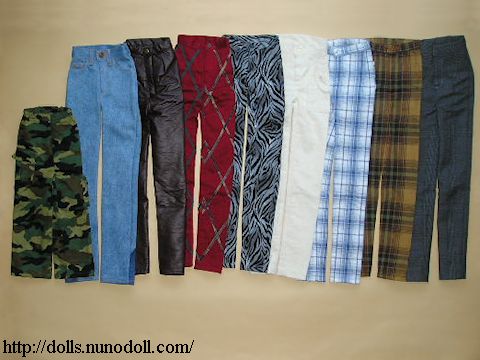 Shoes, boots, sneakers, sandals, zori.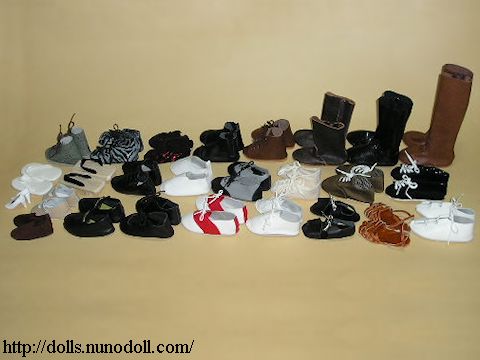 Accessories (cap, bag, gloves, belt, scarf).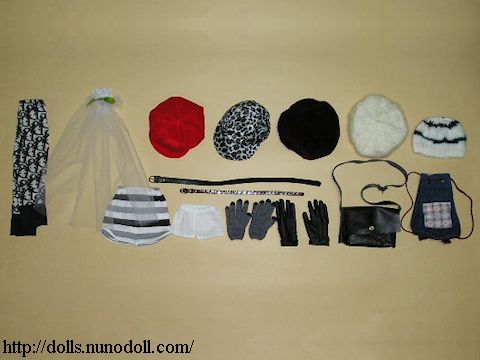 How to make clothes (reference)
Shirt, pants, shoes, cardigan and mittens on the pages of Tall boy doll.
Clothes for girl in Basic doll.
Simple dress for Nekomimi doll.
Santa costume ... Santa Claus doll.
Kimono, juban, obi, zori and so on ... How to make Kimono doll.
Bra and panties for 1/2 girl doll.
One-piece dress, felt shoes, bodice, apron, basket, hood for Little Red Riding Hood.
Inuyasha costume (Suikan, hakama, kimono) from Anime dolls.