Boy Dolls » Doll gallery » Skull sweat shirt
Skull sweat shirt
Short hair boy in black clothes.
Pattern of skull and crossbones is hand-painted.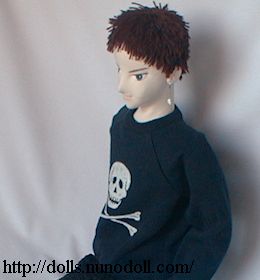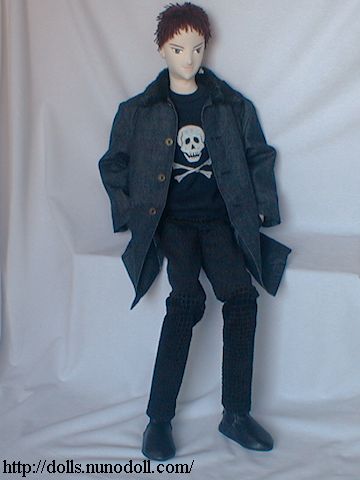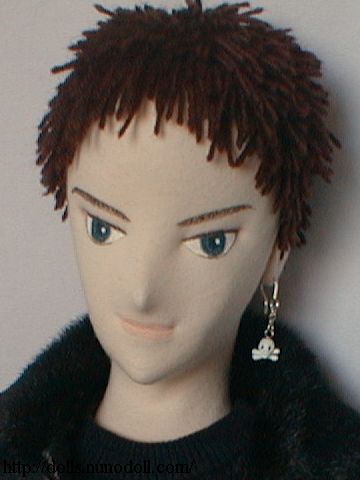 Soryo. 80 centimeters. Brown hair and blue eyes.
Black sweat shirt, black corduroy pants.
Black short boots of leather. Socks.
Black denim coat with imitation fur collar. Earring of clay.
I stuck short woolen yarn on the head spirally.