Boy Dolls » Nekomimi dolls » Kimono
Nekomimi doll in kimono
Dark brown nekomimi girl in kimono and hanten.
Hanten is a jacket of quilting.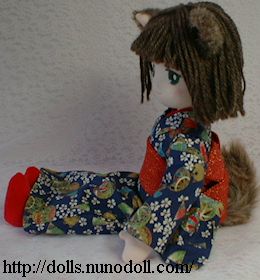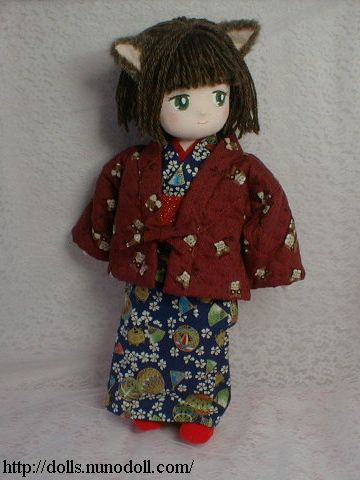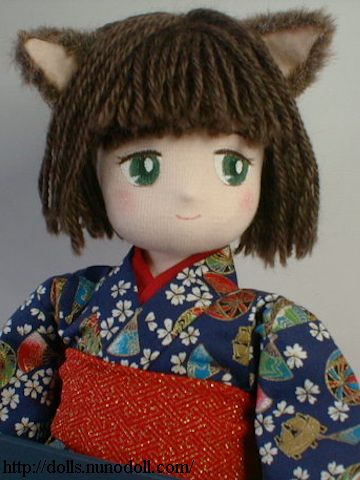 Nene.
Cotton kimono (sakura, fan and ball on a dark blue ground).
Red and golden obi of chirimen cloth.
Red velveteen tabi (socks).
Hanten is made of quilted cotton cloth printed owls.
Nekomimi in kotatsu.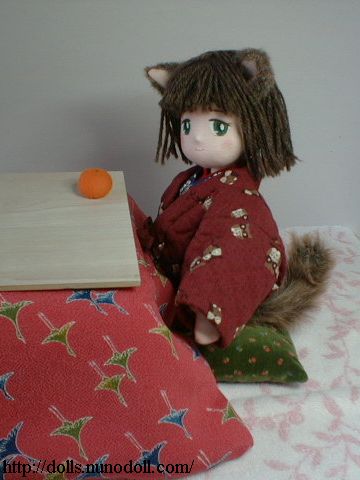 "Kotatsu" is a traditional heating appliance in my country.
Every cat loves kotatsu in winter.