Boy Dolls » Nekomimi dolls » Cat girl warrior
Cat girl warrior
Nekomimi girl fighter in black fur bikinis.
Maybe she likes the sea.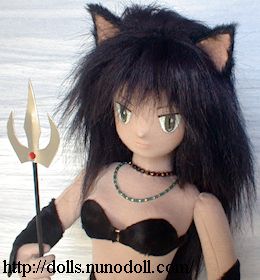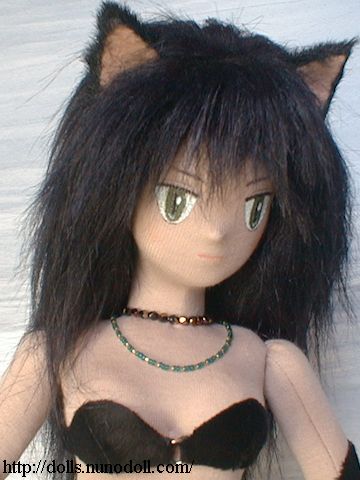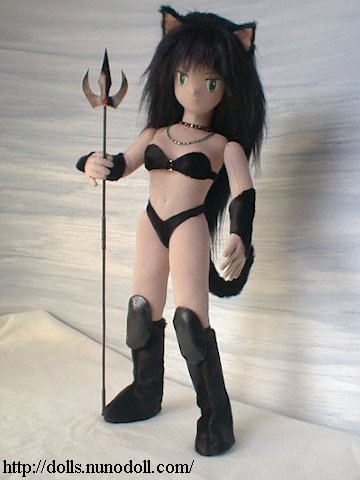 Bobsy. 44cm in height. Bust 24cm, waist 17cm, hip 23cm.
Bikinis, vambraces and boots of black furry cloth.
Knee pads of fake leather. Bead necklaces.
Lance of paper and bamboo.
Hair is long fur fabrc, which is the same as Kagome.