Boy Dolls » Stuffed animals » Norwegian Forest Cat (gray)
Norwegian Forest Cat (gray)
Norwegian Forest Cat is big cat with long hair.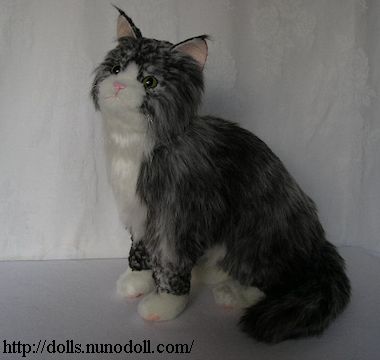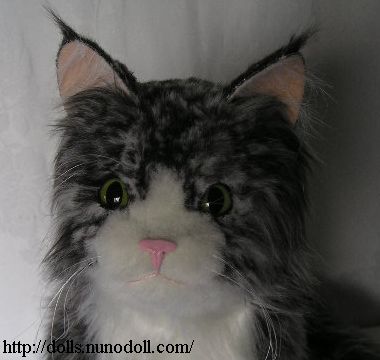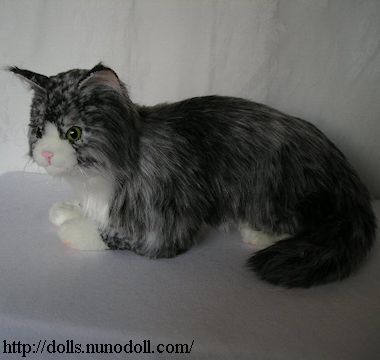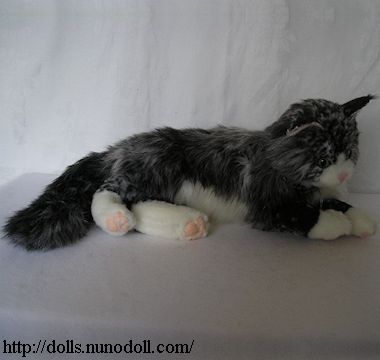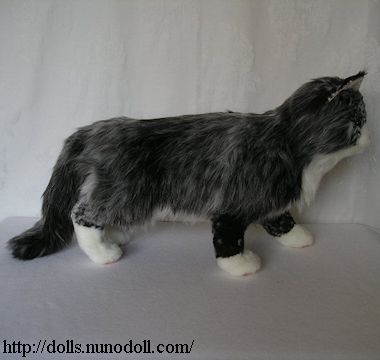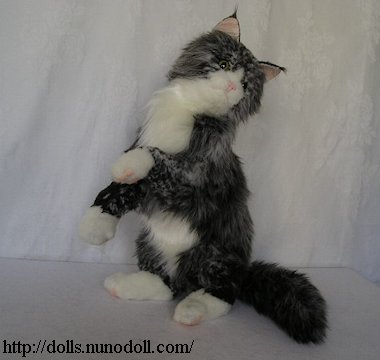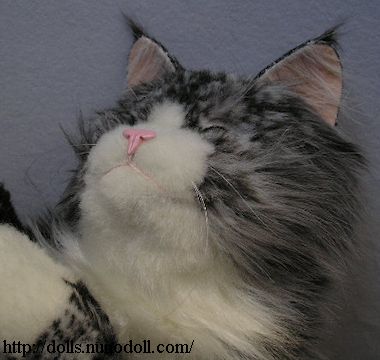 Bjorn. 35cm height, 35cm length.
Plastic eyes, gut whiskers, clay nose and felt pads.
There are wires in the legs, the head, the back and the tail.
This gray fabric has small pattern, so it does not fit for Norwegian Forest Cat.