Boy Dolls » Stuffed animals » Kittens
Stuffed Kittens
Early works. Small stuffed toys of short fur fabric.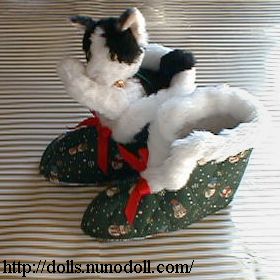 Lying cat, Memen.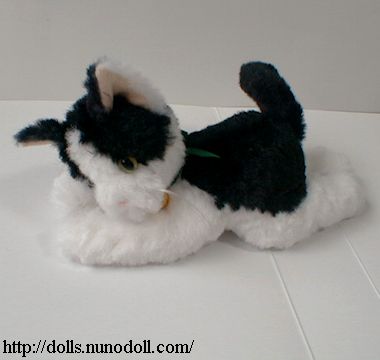 White cat is the first stuffed toy I made. (April 2001)
It was named Marmalade. I didn't know that marmalade means yellow cat.
And black cat with white socks is Myao.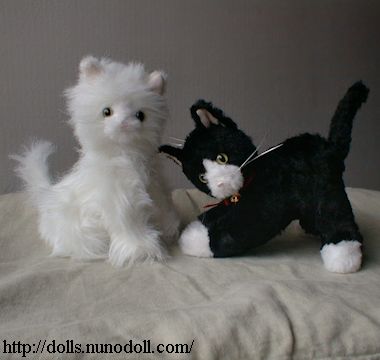 Muriyariseiko has small spot.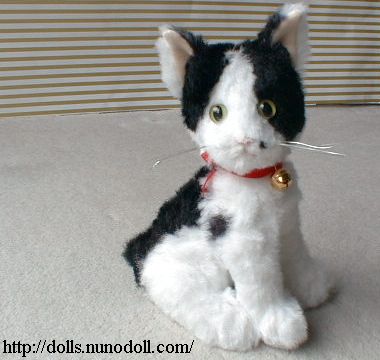 Each kitten is 15 centimeters.