Dolls of Guests
There are pictures of dolls made by visitors.
---
By Carol from USA.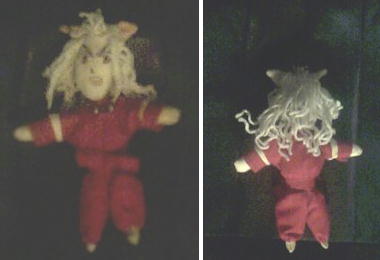 This is about six inches tall Inuyasha (a character from Japanese Anime).
"His hair is yarn and the ears are scraps of fuzzy material and cotton.
The face is painted and the necklace is seed beads and slightly larger pearls.
This is a surprise for my youngest daughter."
---
By Doku from Japan.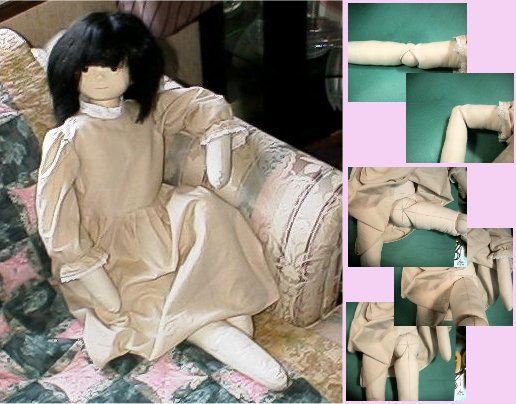 "She is 32 inch tall soft cloth doll equips 8 spherical joints (made by cloth) and can make any poses."
---
By Maha from Saudi Arabia.
Maha's comment:
"I made my dolls from your pattern of tall boy.
The boy I made is wearing a traditional costume of Saudi man."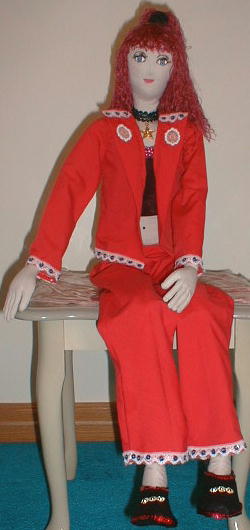 ---
By Nacho from Spain.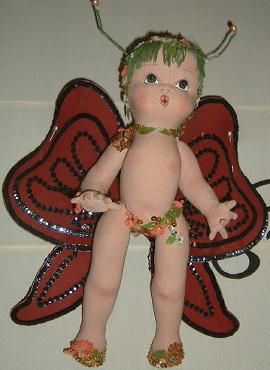 ---
By Pauline Dawson.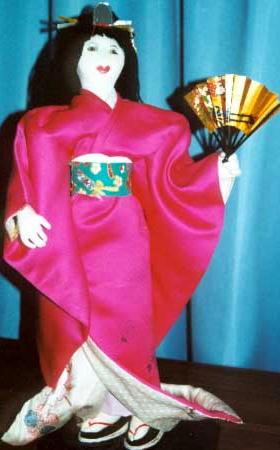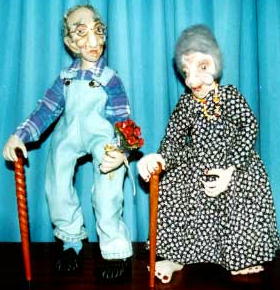 These dolls were made from a Pattern by Pam Grose.
---
Baby dolls from Eva.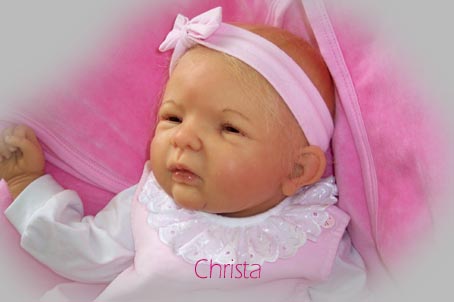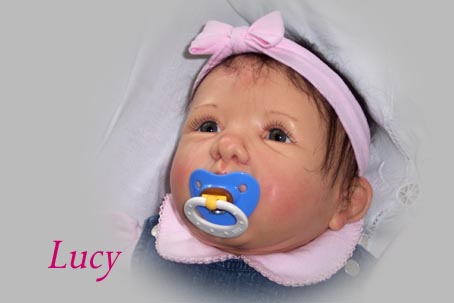 ---
Elf doll from Fi Pendreigh.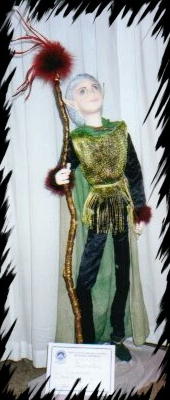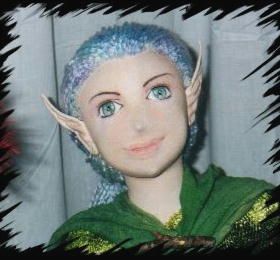 He was made using pattern of Tall boy.
About one metre tall because I enlarged the pattern.
He won 1st prize at our local doll show.
---
Mini dolls from Melodee.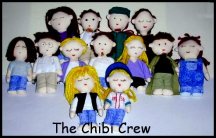 'Chibi' means small. They are all cute (Runo says).
---
From Gordana Rothstein.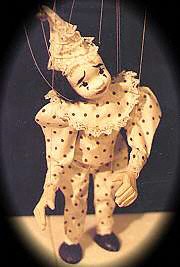 Clown "Tupfi", Marionette, 45cm. He can moove his eyes.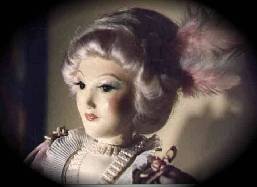 Rokoko Lady, Figurine, porcelaine (china) and textile, 1.2m, one of kind.
---
Mini doll from Geraldine.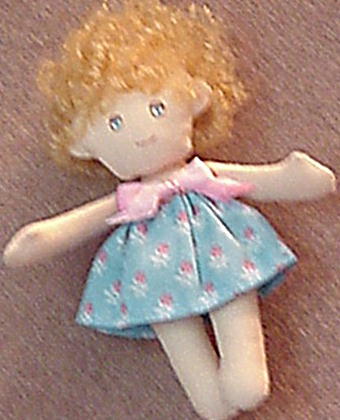 "A friend of mine took this picture of the little doll I made from the free pattern on your web site."
---
From Hatsukoi.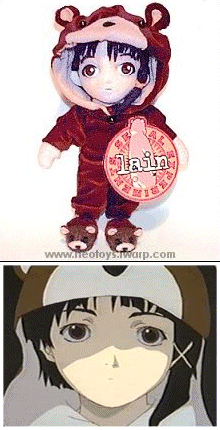 Lain in brown velvet bearsuit, from the anime "Serial Experiments Lain".
---
Baby doll of Marion.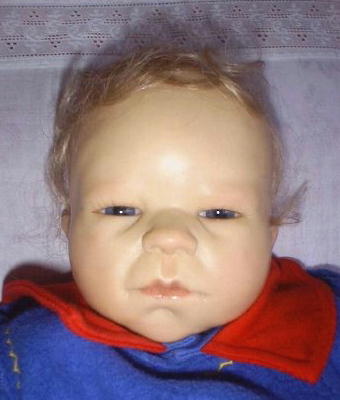 ---
Burtine's dolls.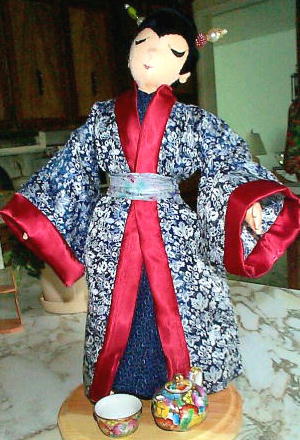 Geisha.
"I used some brocade and red satin from one of my old evening gowns.
But she would have been nicer had I been able to use the Japanese silk."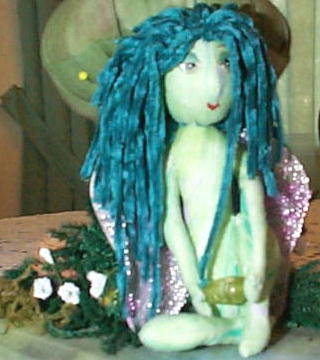 Felf.
"This is my original design. I made her for a swap I was in."
---
Shawn's dolls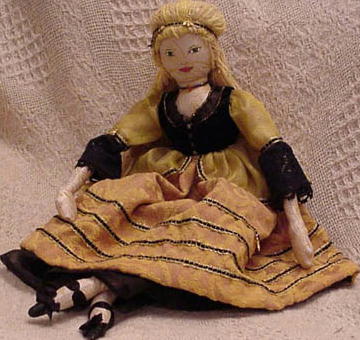 HoneyBee.
"She is dressed as a HoneyBee. She is 19 inches tall.
I dyed or bleached the fabrics for her clothes, to make them look old."



Dollkimono.
"If she wears kimono, she must have the correct underwear too.
And the hair should be a little bit traditional also."
---
---
Boy Dolls / Anime dolls / Life size dolls / Nekomimi dolls / Mermaid Fantasy / Stuffed animals / Cloth Doll Making / Nuno Life / Privacy policy