Boy Dolls » Anime dolls » Abe no Yasuaki
Onmyoji, Abe no Yasuaki
Yasuaki is an excellent onmyoji (sorcerer) of "Haruka ..." (game, anime and manga).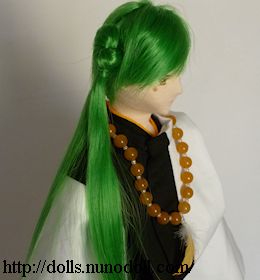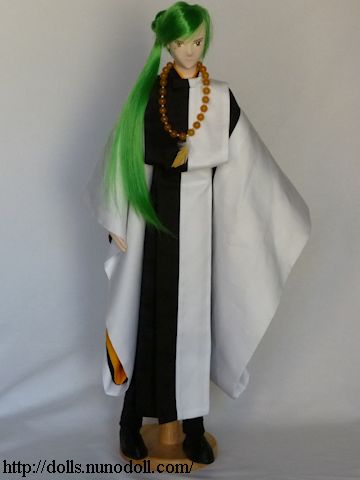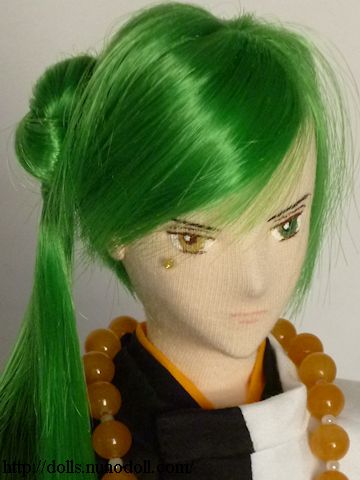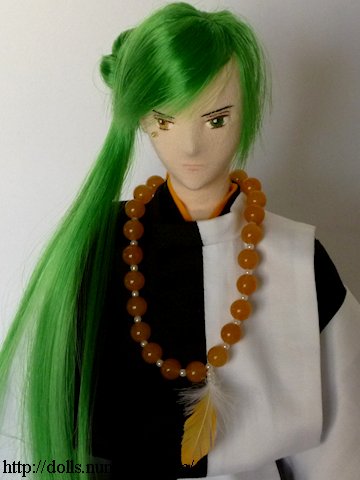 52 centimeters. Green hair, yellow eye and green eye.
Yellow kimono, black kimono, black pants.
Long jacket of black and white with black belt.
Clothes are cotton.
Short boots (leather). Necklace (stones, beads, and feather).
The jacket is like Sai's kariginu or Inuyasha's suikan.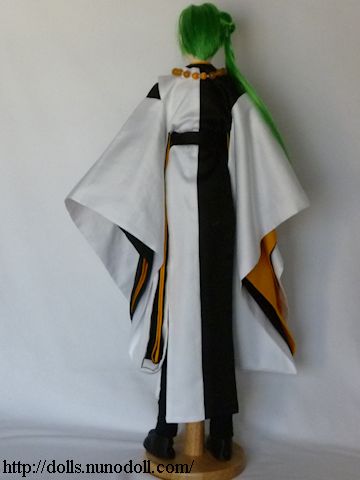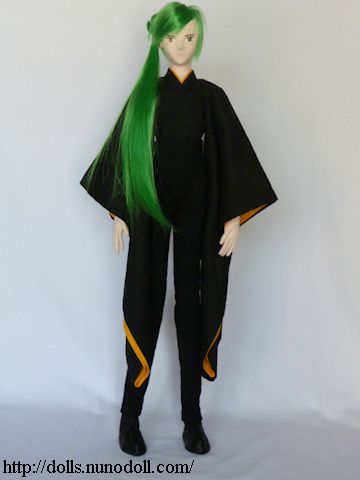 Another face with lamé hair.