Boy Dolls > Doll gallery > Atagoul
Atagoul (manga characters)
Boys and cats from manga "Atagoul" by Hiroshi Masumura.
They live in Atagoul Forest.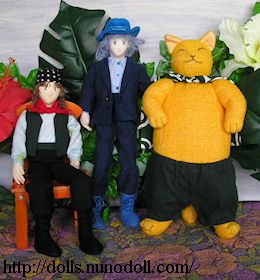 Hideyoshi the fat yellow cat. 33cm.
Made of cheap towel.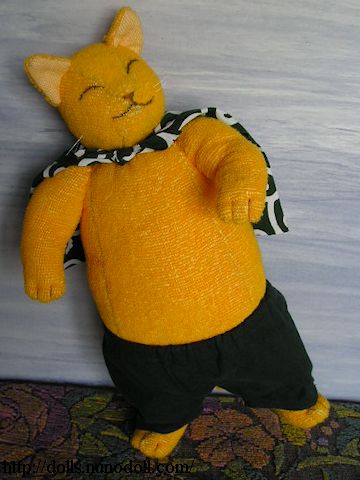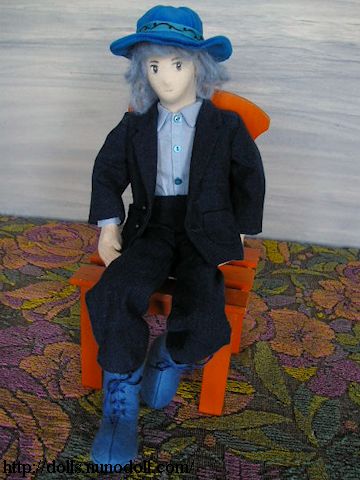 Tenpura is Hideyoshi's bosom friend. 34cm.
Cotton shirt, cotton suit, velveteen hat, felt boots.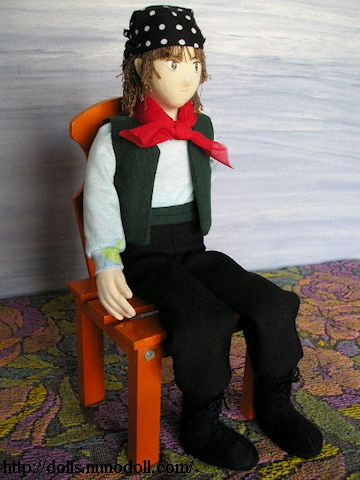 Takuma. 34cm.
T-shirt, pants, waistcoat, scarfs, felt boots.


Ads.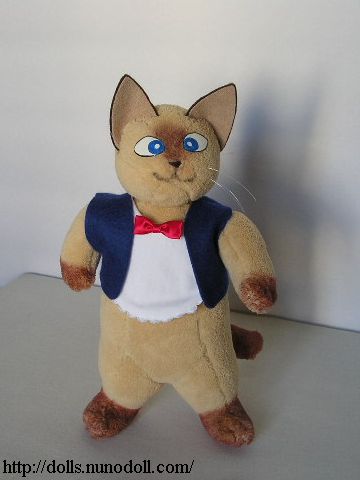 Hidemaru, a clever kitty. 25cm.
Bib with tie, waistcoat of felt.